ABOUT AZTEC DIAMOND EQUESTRIAN
─


Beyond a brand we believe that Aztec Diamond Equestrian is a lifestyle. Dressing women, equestrian and not, to look and feel their very best is at the heart of who we are. Known for our distinctive contemporary vision - we create modern products that combine high performance solutions with a luxury finish minus the premium price tag. Our main aim is to make AD accessible to everyone, all riders, all ages, all disciplines.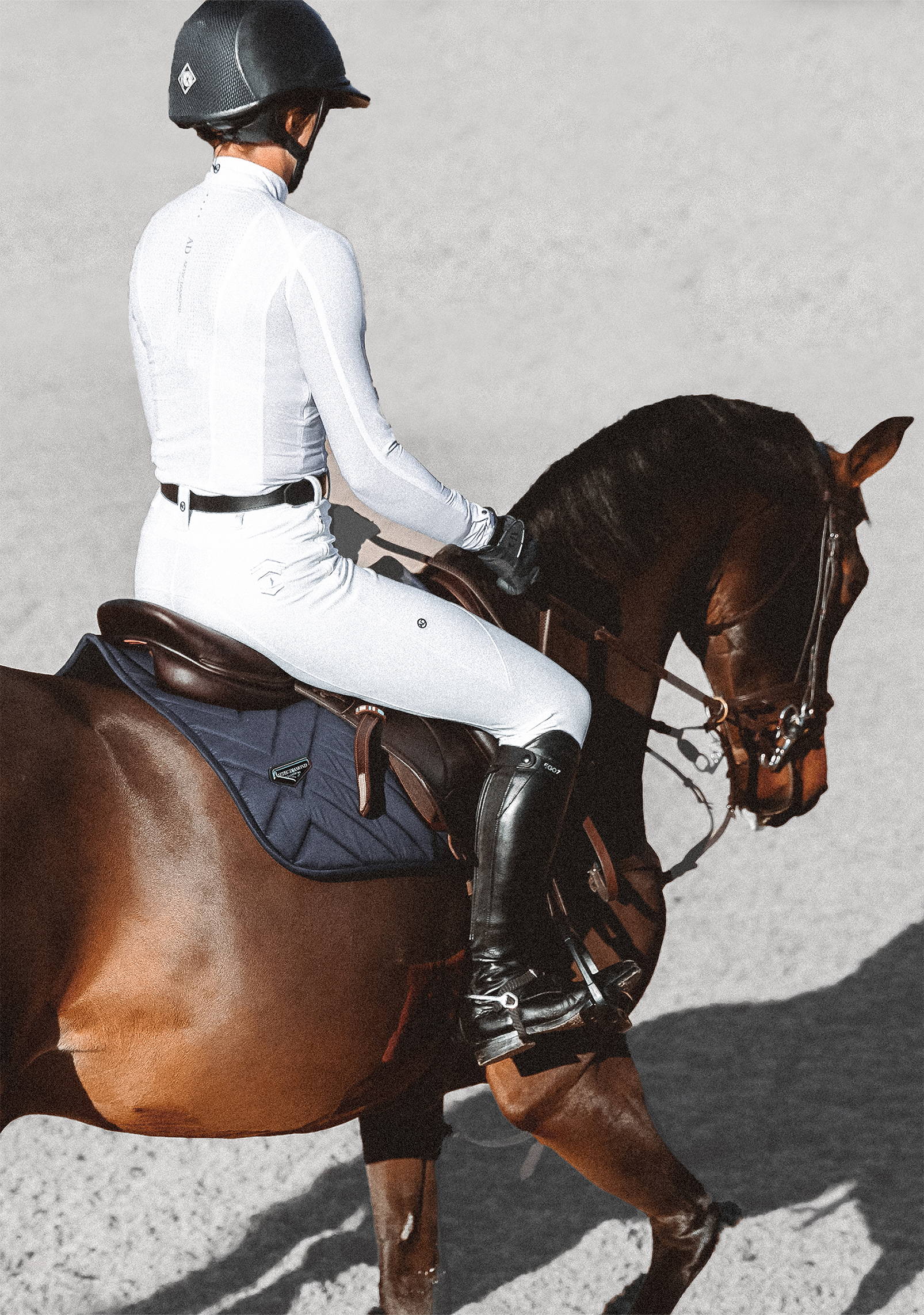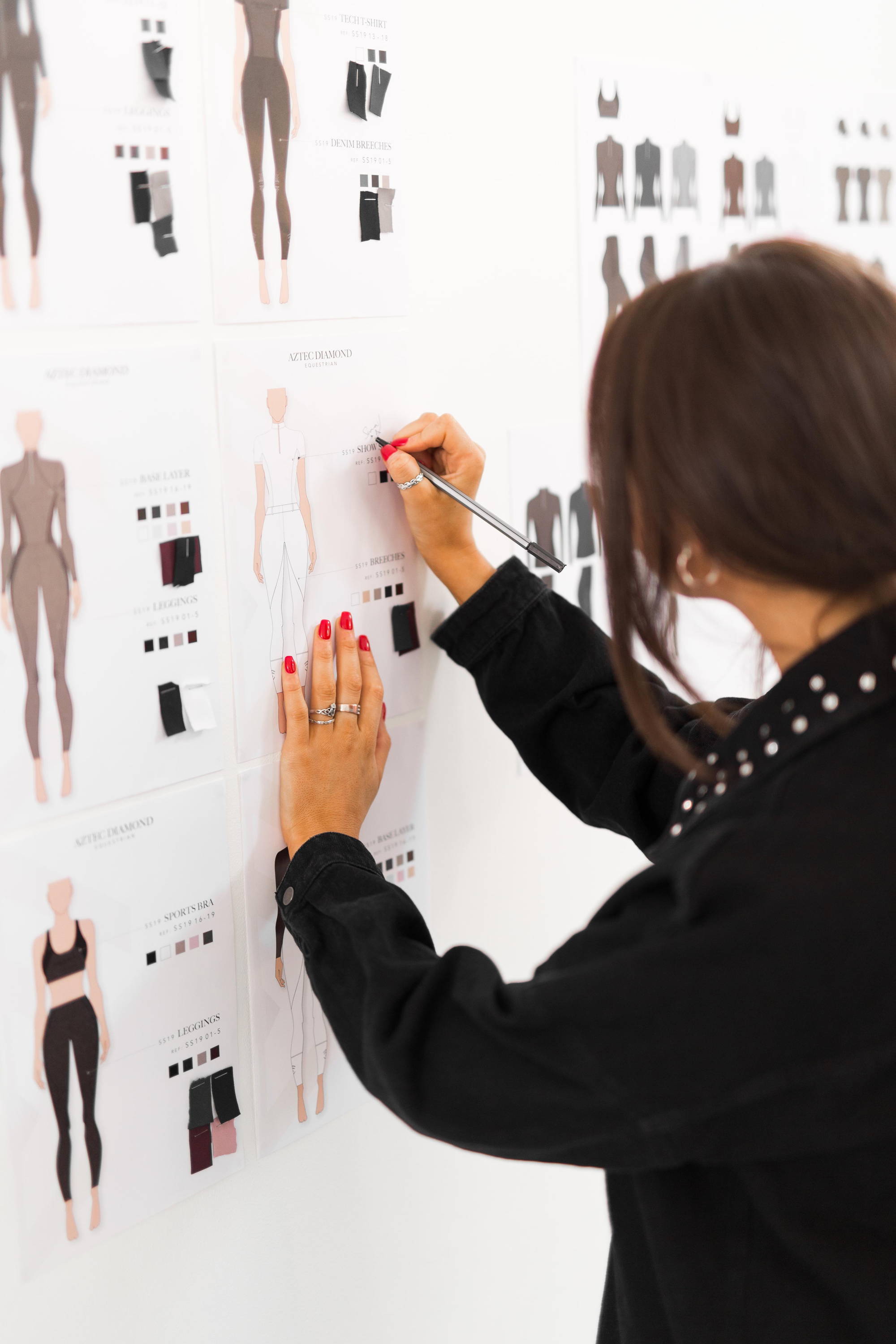 Launched in 2014, Aztec Diamond Equestrian has quickly become one of the leading equestrian brands on the market, trailblazing products for the contemporary rider - a person who's lifestyle is rooted in, but not limited to equestrianism. We create refined pieces with an intelligent sense of design that we continue to deliver to our customers in seasonal ranges that now extend to over 100+ products.
With an ever increasing presence in the equestrian world, we have become a destination for industry professionals, mum's and amateurs . Renowned for originating the riding leggings- and revolutionising what equestrian fashion can be - we continue to put emphasis on uncompromising quality, functional fabrics, impeccable details and affordability.
Designed to suit all riders, of all ages taking part in all disciplines. All of our products are tested by both professional riders and our in house team for style, technical ability and comfort to ensure everything from competition wear to tracksuits are made and finished with thought, care, and attention to detail.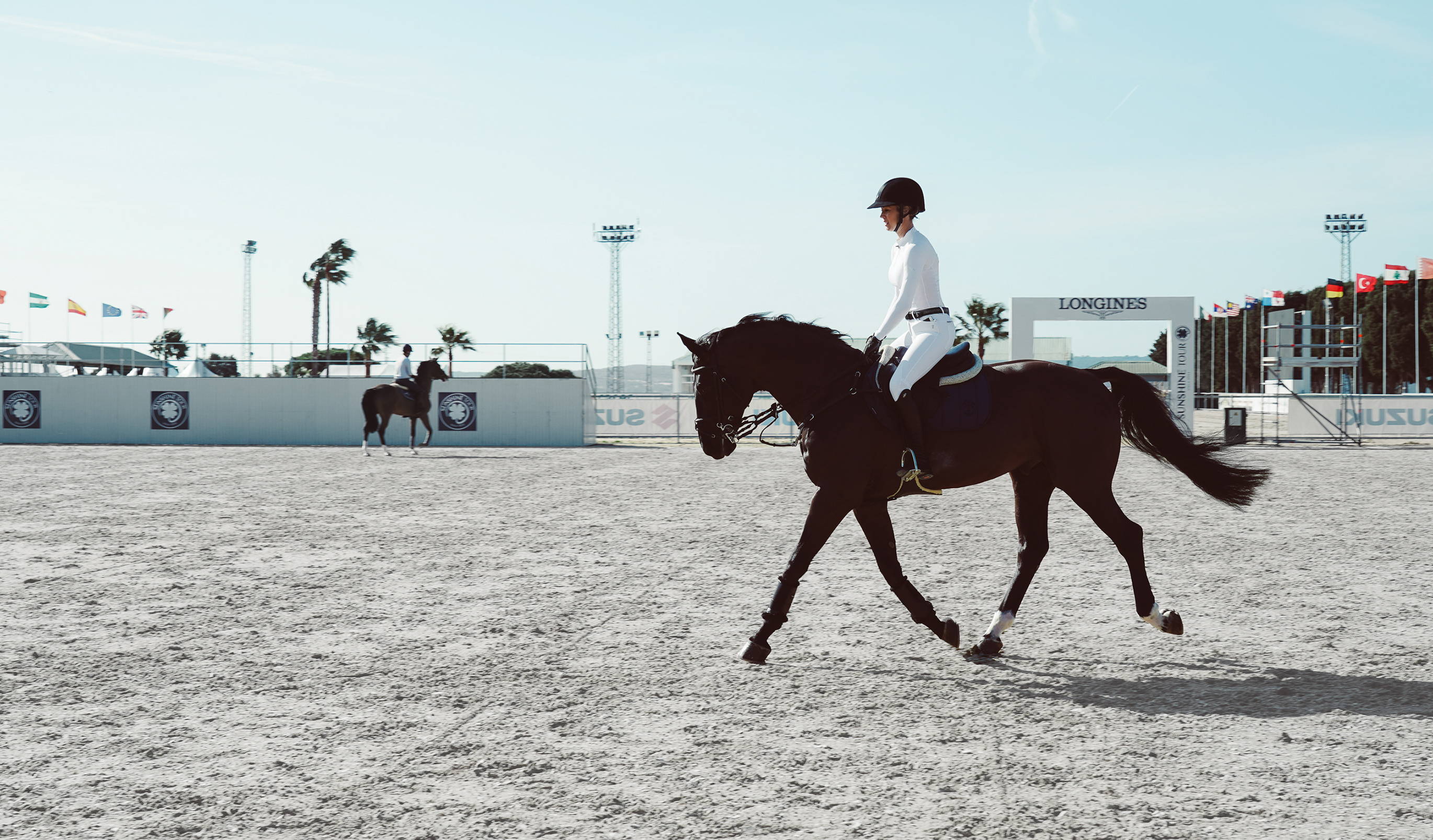 "The only thing I ever wanted to do was own an equestrian clothing brand, I still have folders full of drawings with outfits for me and my pony from when I was as young as 10. Although the pink and sparkle has been toned down, these designs eventually evolved into what you see and buy online today"
Founding director & brand designer Jordan McCabe, was born and raised in Durham, the North East of England. Growing up in a working class background with no extensive experience in business or textiles, Jordan started the brand from the ground up at the age of 17 when she saw a niche in the market for the products she wanted to create. In partnership with her mother, she has turned her childhood passion for design and show jumping into a leading global equestrian fashion brand.
Striving to always be a true representation of her creative vision, Jordan continues to design and develop every product herself in-house. AD allows Jordan's vision to be a constant evolution that she gets to share with other girls like her - an advantage lies in being her own customer, never developing something she wouldn't wear herself - a key reason why Aztec Diamond remains constantly innovative and true to its roots.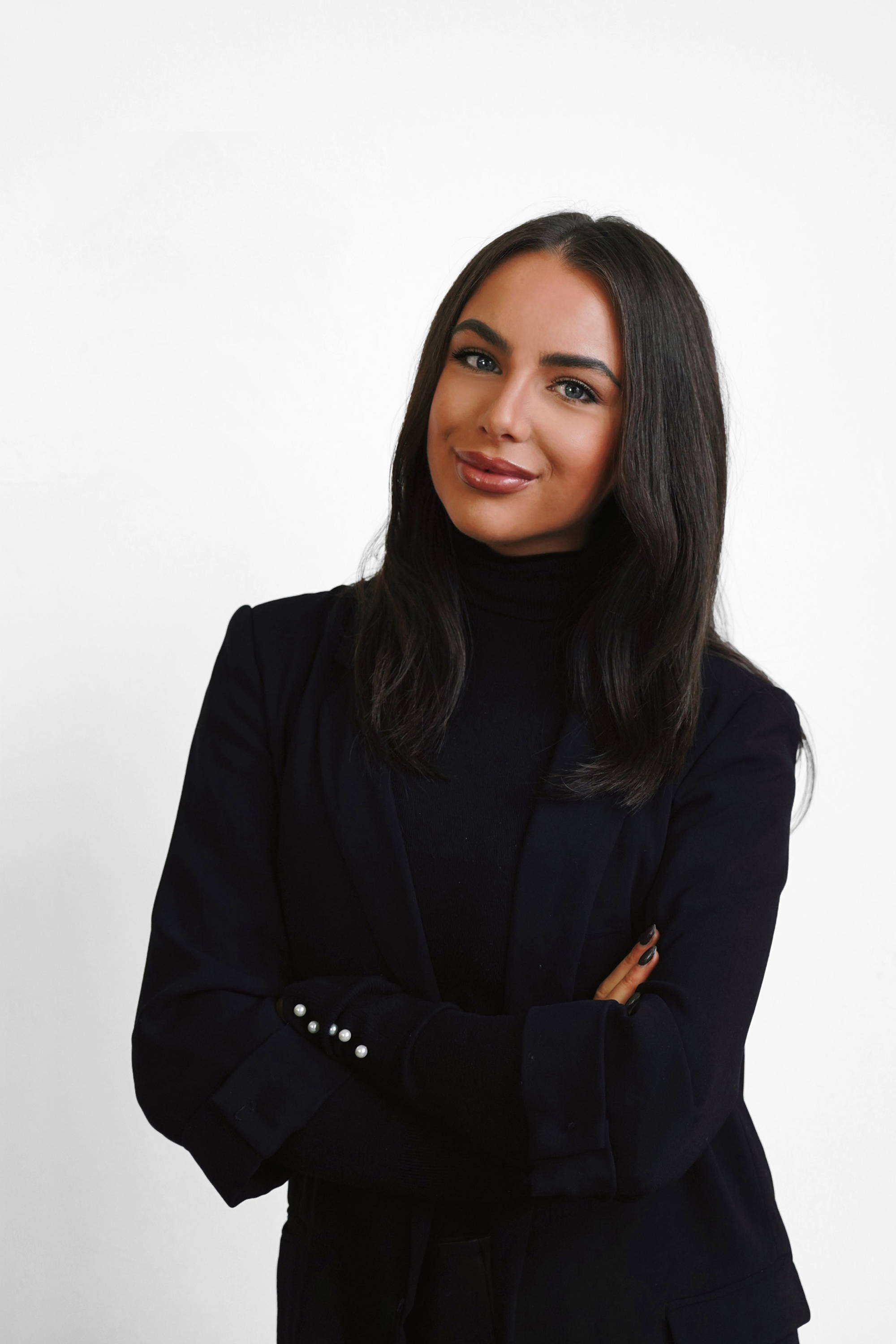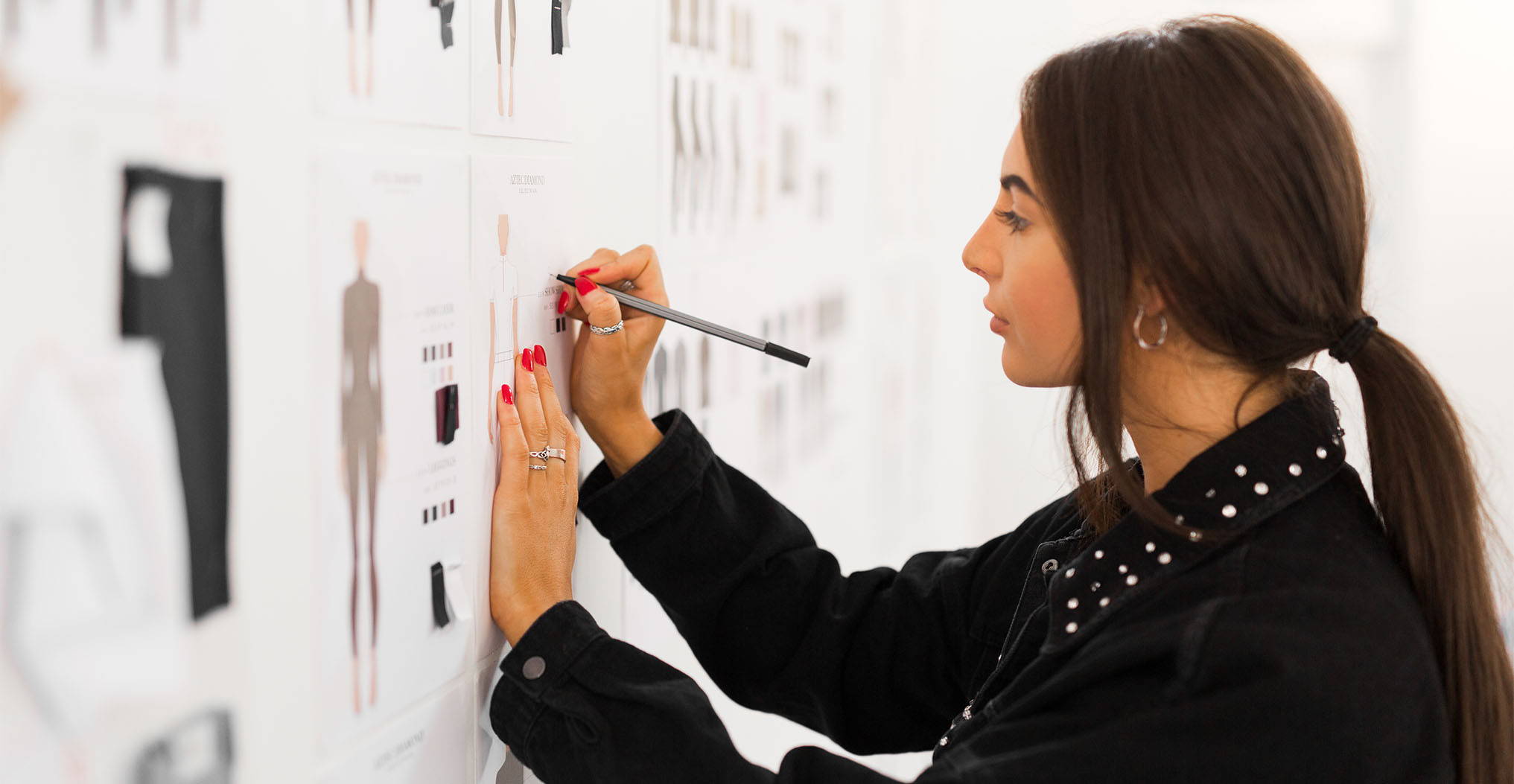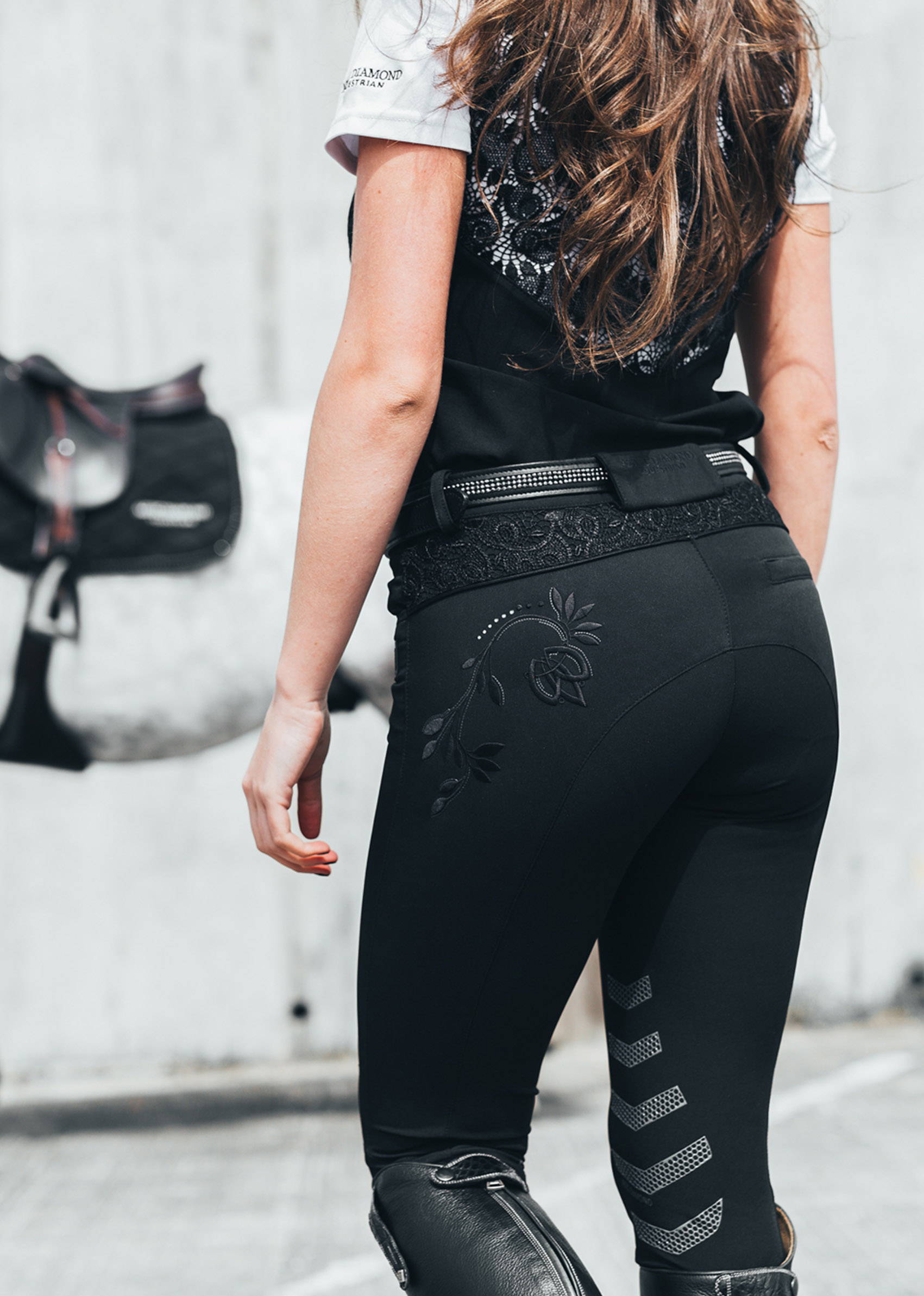 Jordan McCabe began riding at 8 years old and fell in love with it instantly, she started showjumping when she was 13 and competed right the way through her teens, being completely obsessed with the sport.
Hailing from a normal working class family and show jumping being an extremely financially draining sport - the upkeep of a horse and need to purchase the equipment and clothing needed was difficult. This sparked Jordan to notice a huge gap in the market for fashionable yet affordable equestrian apparel - inspiring her to design a range that would appeal to a market with a "high street level" brand that were fashionable, technical yet accessible to all budgets.
In 2012 after the sad passing of her grandmother Jordan's mother was left some inheritance that was invested to launch the equestrian fashion brand she had dreamed of. Leaving college to focus on the brand full time, Jordan's mother Jane soon also left her job to partner in the brand. Naming the brand after her beloved horse, Aztec Diamond launched on May 2014 - becoming a hallmark of revolutionary fashion fused with uncompromising quality in the equestrian world.
We believe everybody should be doing their bit to help the planet, no matter how big or small. What we do want you to know is that we never compromise our integrity and continue to asses our sustainability factors.
Some of the small changes we have already made are introducing biodegradable packaging bags for order shipping, changing all product packaging to recycled / biodegradbale material and removing all plastic from swing tags moving forward.
We also reward our customers for helping us to take these steps - teaming up with reGAIN we offer online discount codes for recycled clothes through our partnership.