Introducing our Icon Riding Leggings.
The reason we update iconic products is simple - to make them better. An updated and elevated version of our most popular product, we've created these Riding Leggings with equestrian athleticism at the forefront of every design decision. Our Icon Riding Leggings enhance riding capabilities and are our most seamless and comfortable legging yet.
The name of this collection speaks for itself.
We wanted to build upon what is already an exceptionally strong design, the goal was to improve structure without restricting movement. It was essential to us that we improved upon features without interfering with anything that cemented these Riding Leggings to their truly staple status.
After originally spending so much time developing the pattern and shape of the curved seams on the outside of the leg to for the perfect degree of movement whilst in the saddle, it was only right to leave the shape the same. Right side phone pocket was also left untouched with a silicone inner strip.
An updated, more durable and gripping formula has been developed for the knee gripping system. Along with this a Full Seat gripping option will now be offered, which has been highly anticipated by many riders.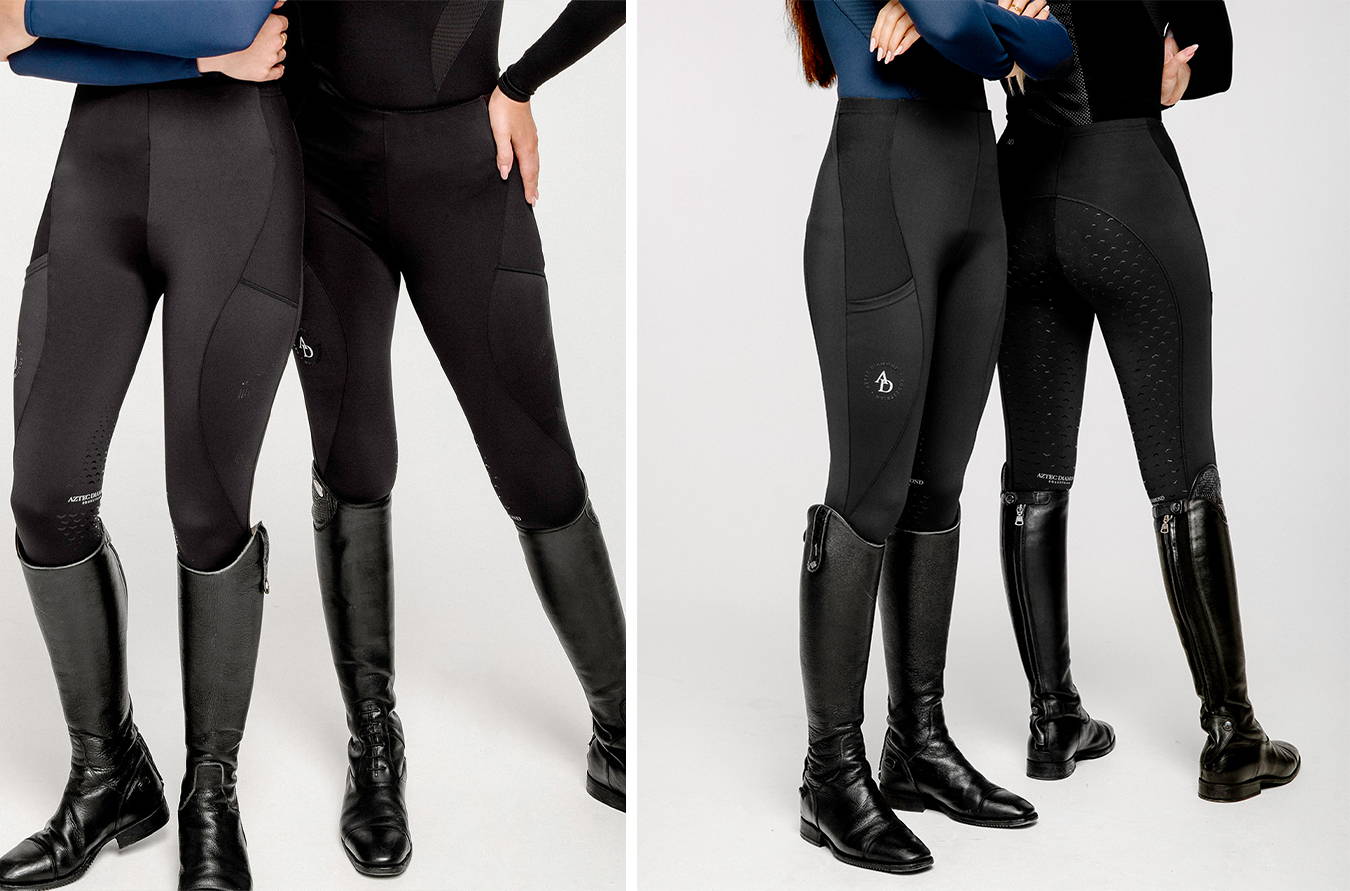 Riding leggings are now made from recycled fabrics & fibres.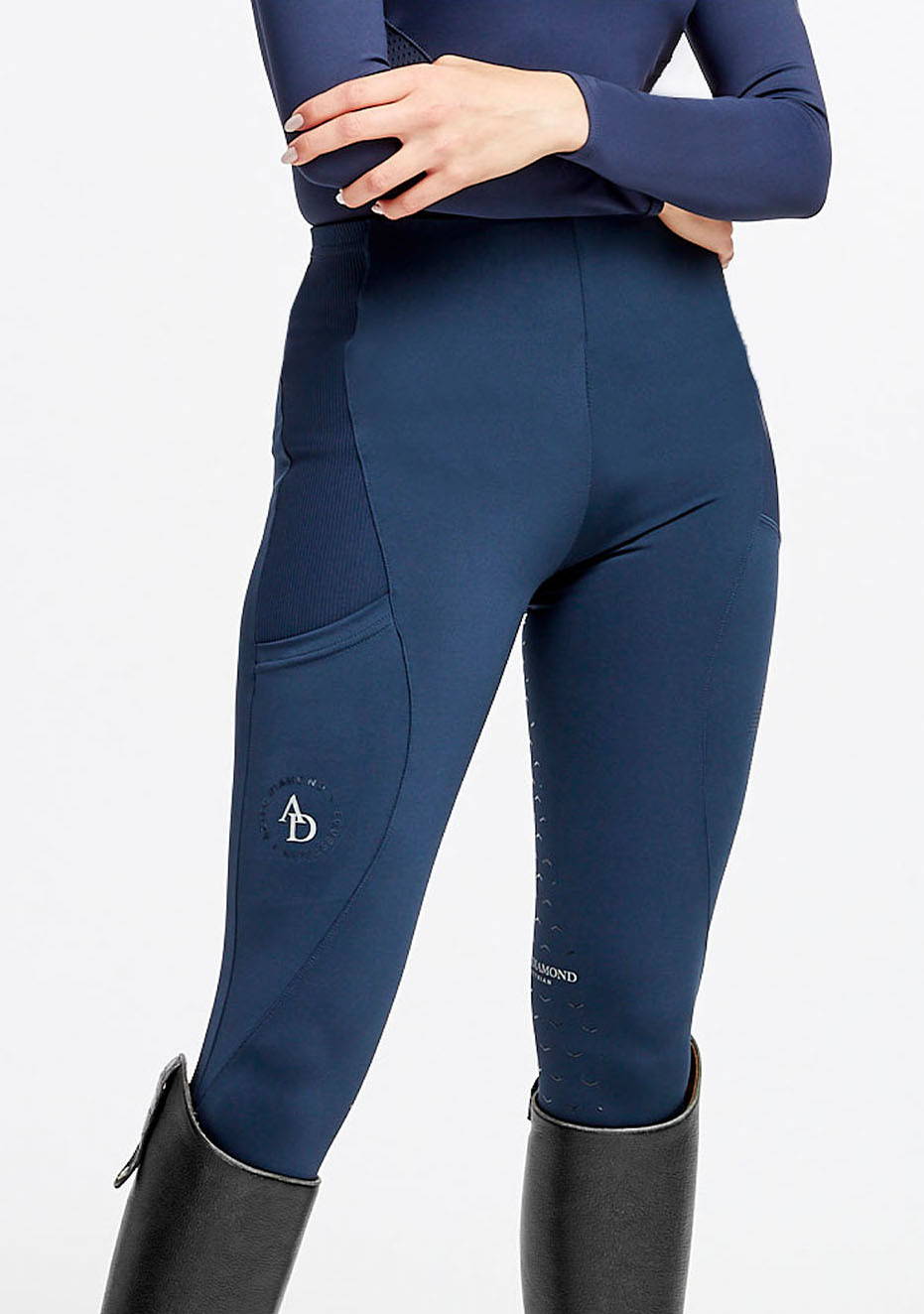 There were some aspects we wanted to change entirely rather than merely update.
The waistband panel is has now been increased in width to allow for heightened control.
In a conscious effort to increase rider comfort and eliminate restrictions, we removed the stitching along the bottom panel of the waistband as we discovered that it was slightly restrictive when mounting and dismounting a horse.
As a brand we are always striving to be more environmentally conscious, with the riding legging being our best selling product, it was vital to us that we created our Icon Riding Leggings with sustainable material.
We are very proud to announce our riding leggings are made from recycled plastic, this technical fabric is at the forefront of sustainable sports wear yarns. Qualities of this incredible fabric include four way stretch, sweat wicking technologies, shape retainment and full coverage without being too hot.
Another incredible benefit of this new eco-friendly manufacture is that the manufacturing process of this product now uses significantly less water and energy.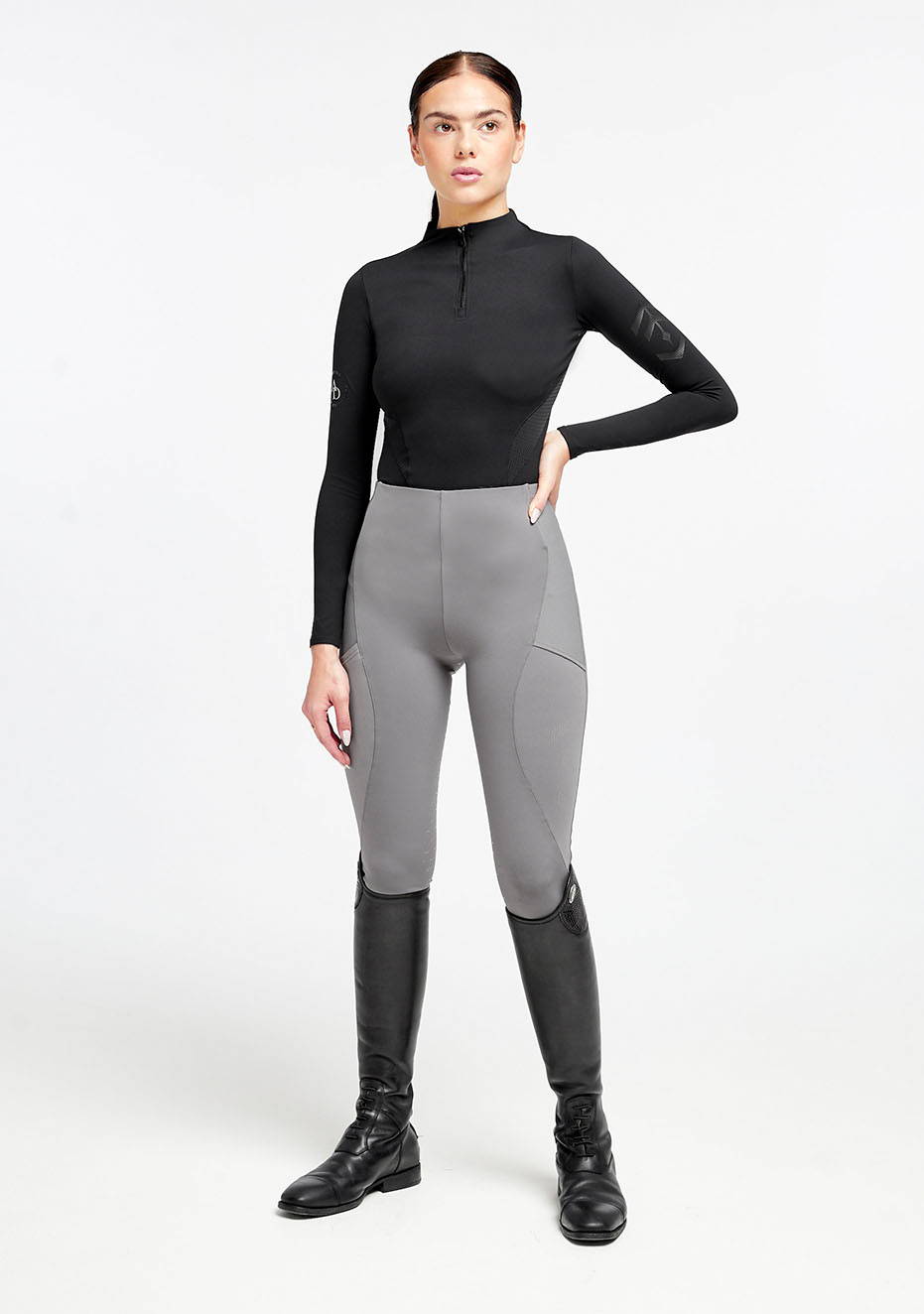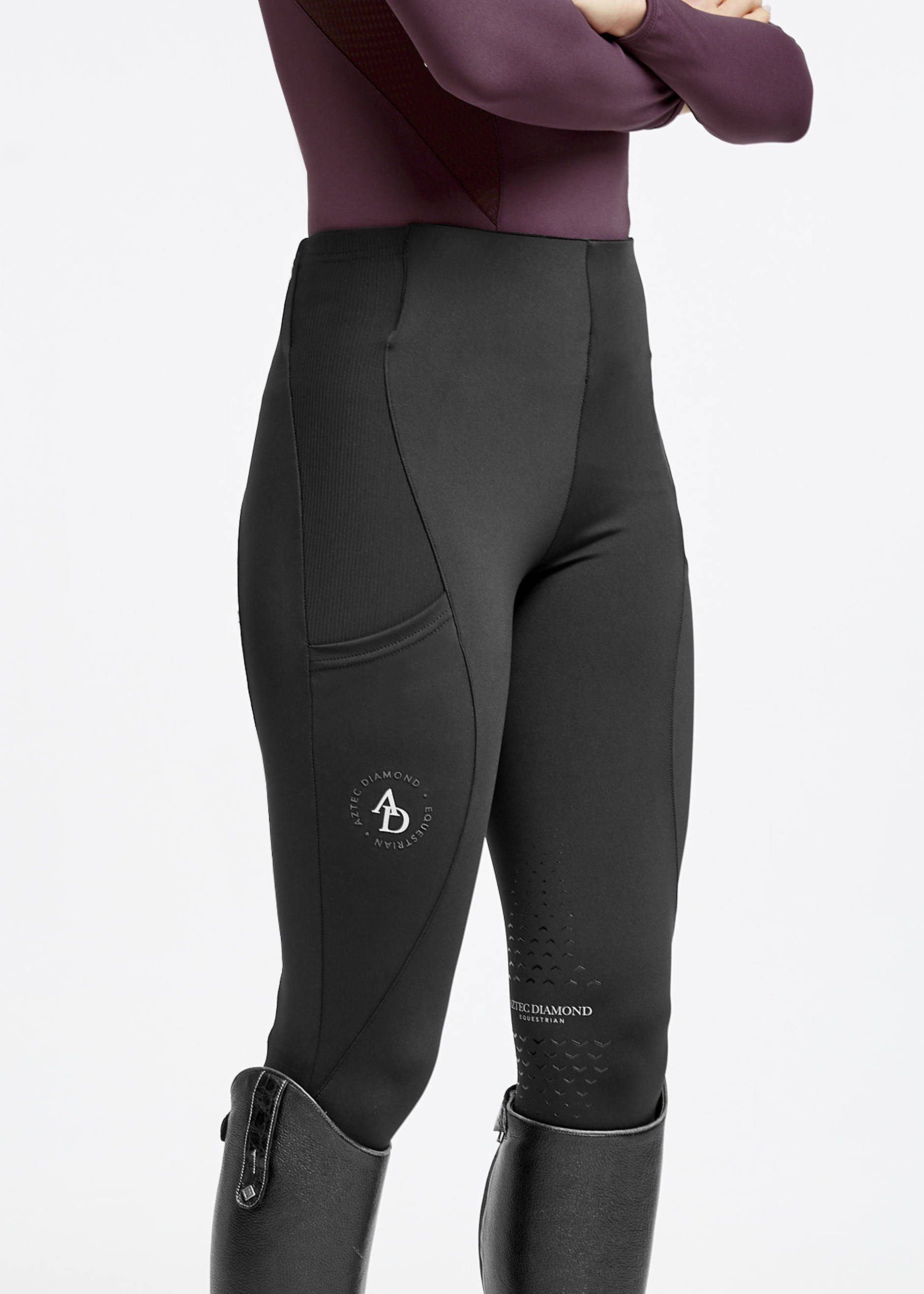 The sizing of our newest range remains the same as the previous season. Our Icon Riding Leggings are available in sizes Teen, XS, S, M, L and XL.
In terms of shades, we've kept favourites but expanded our range with some very welcome new additions. Maroon and Charcoal are here, along with the very highly anticipated Beige shade. Beige was added to accommodate competing riders who's preference lies with Riding Leggings over Breeches.
AD break down what features are new for the 2021 Icon riding legging.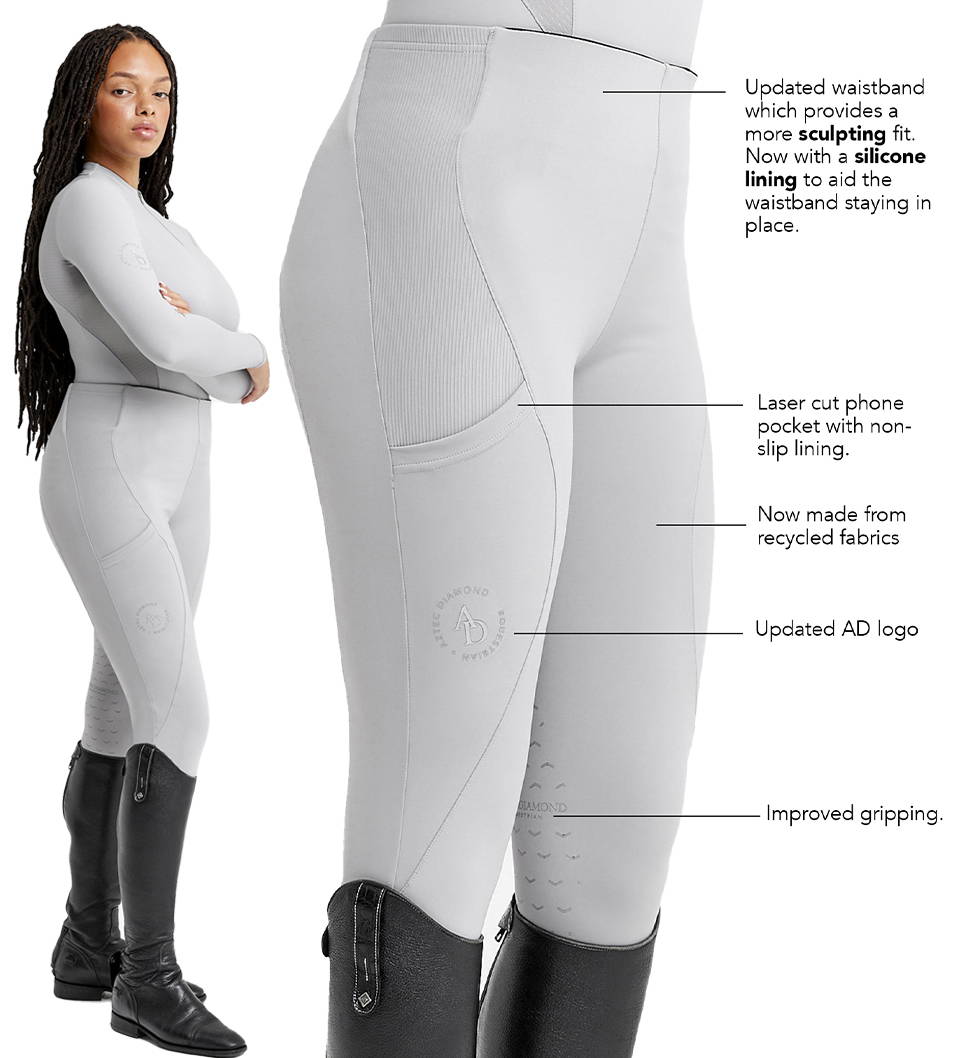 DISCOVER | ICON RIDING LEGGINGS