We are very excited to announce our sponsorship of one of the most recognised names in the world of equestrianism, the one and only, international show jumping success story that is Ellen Whitaker.
A member of the world-famous Whitaker dynasty- Ellen started competing at the age of 5 and over the years has progressed through the ranks of her sport, gaining a huge following and becoming a household name in the Showjumping world. Ellen has some incredible achievements to her name including successes in Grand Prix, Nations Cups, Derby's and Puissances, she has even been longlisted for this year's 2020 Olympics!
As a showjumper that champions a minimal, elegant approach and style, she is an obvious fit with the Aztec Diamond Team. Not only will Ellen be Representing ADE across the globe whilst competing this year, she will also be helping our CEO and designer, Jordan McCabe with future designs and product development. Watch this space for updates with Ellen throughout the year.

Click below to Visit our Ellen Page for more updates, videos, Behind the scenes gossip, and extras!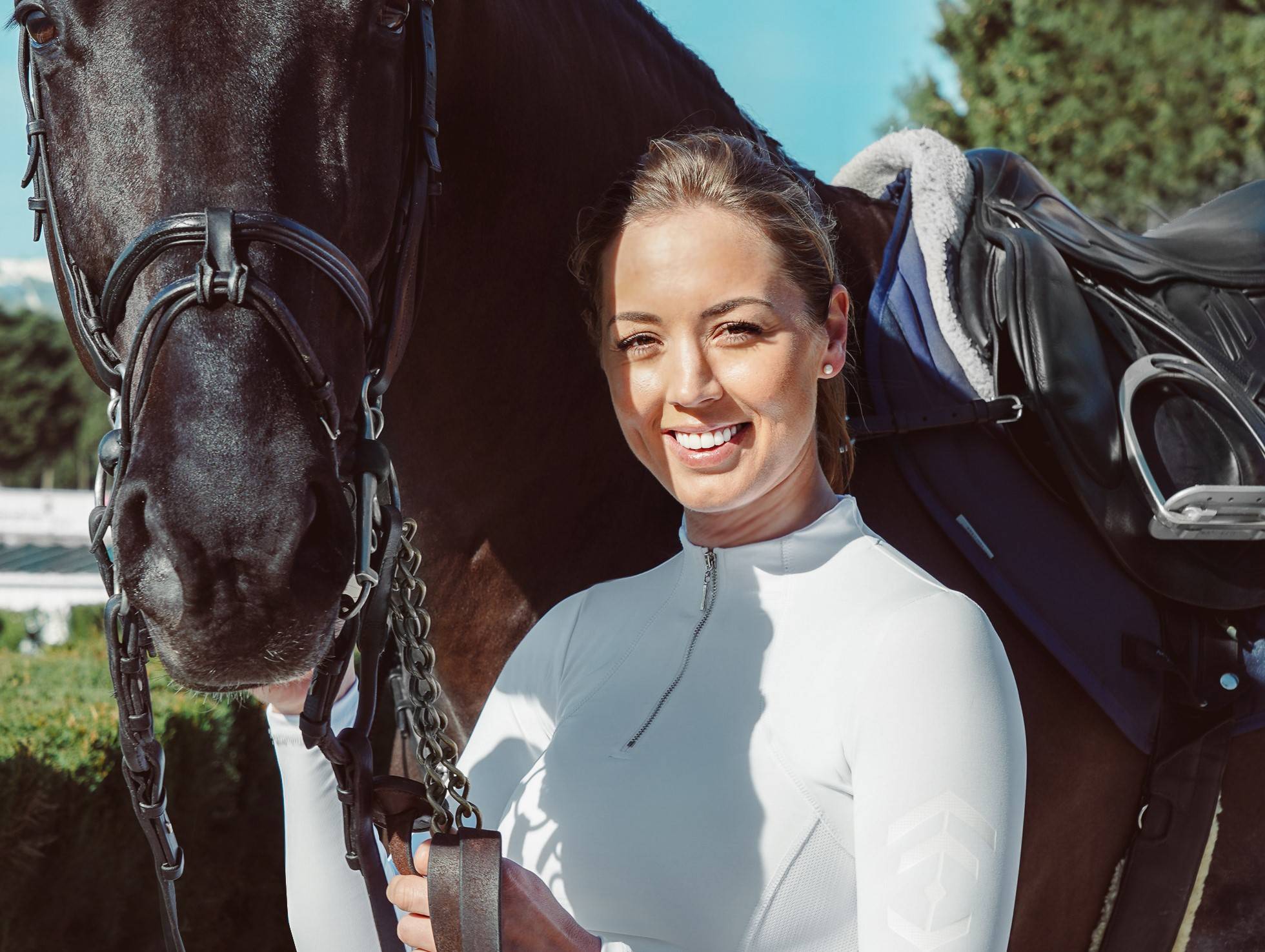 "I love Aztec Diamond clothing and I am incredibly lucky to have been asked to work with them. The high quality and minimal styling have made them one of my wardrobe essentials both on and off the horse! They share my love for the sport and have invested in me so it is my mission to achieve top end results and represent the brand as best I can. I feel ready for the new challenge and am focused on succeeding at the highest level."

"We are so pleased to be partnering with such an outstanding rider and cannot wait to see what the future holds for her. Ellen is the epitome of showjumping style and she is a perfect fit for our brand. Not only will she be the face of the brand but behind the scenes she will be collaborating with me on design and development. It's a really exciting step for Aztec Diamond."