How long have you been involved with horses?
I started riding at the age of 7 years of age at Penshaw Equestrian Centre in Sunderland. I had weekly lessons there and would go out to help out every weekend, just enjoying being around horses.
I got my first horse an Akhal Teke stallion Rex in Nigeria where I lived as a teenager. My second horse was an ex racehorse Browfold who I had great success on at local Riding Club level. I had a break from riding when my children were small, before buying a young more Rosewall Rioja with whom I competed at unaffiliated dressage and showing.
Wanting to focus on dressage at a higher level I bought a young unbroken KWPN stallion by Sydney called Zilano who I broke in and had great success with as a young horse. Quickly followed by the purchase of Amigo who at 18.2 was a giant in the dressage arena. Both horses were started from scratch and schooled by me, and both achieved qualification for the Regional Championships.
Teaching happened really organically with friends asking for lessons and I have now accumulated 15 years of teaching experience with riders achieving success at unaffiliated level, Trailblazers and Dressage UK, and affiliated dressage success with young riders, adults and riders whose first discipline is showjumping rather than dressage achieving regional qualifications.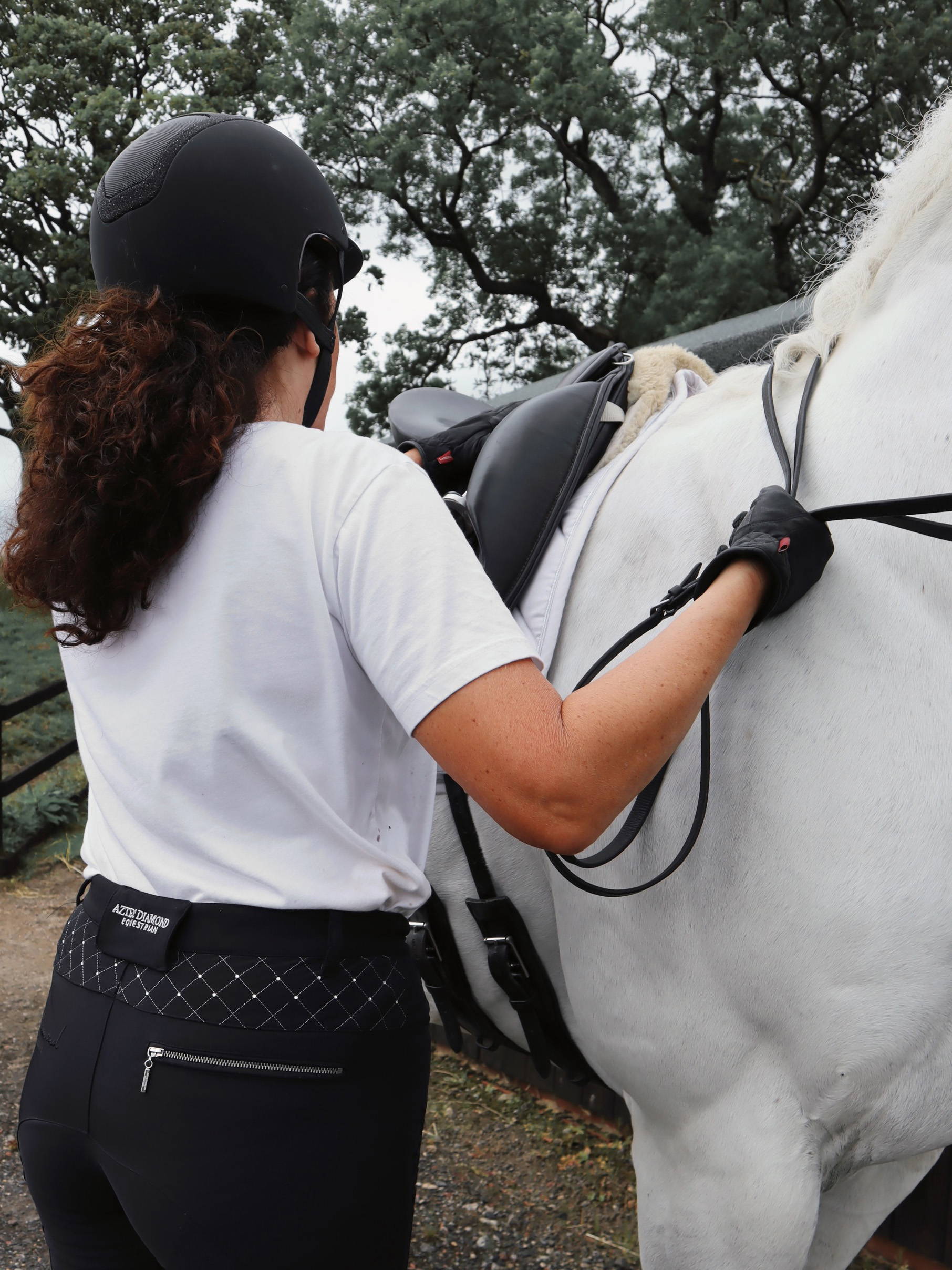 What is your greatest achievement involving horses?
With Zilano I qualified for the National Young Horse Championships at a regional qualifier at Manor Grange Equestrian achieving a score of 83.5 % beating a huge class.
We competed in the final against Carl Hester and Nip Tuck, and it was truly unbelievable to be in the same warm up arena as lots of professional riders, and quality horses. Although we weren't placed I was inspired by the experience. Zilano went on to be placed in International Young Horse Qualifiers, qualified for the Regional Championships and Petplan Area Festivals.
What do you think are three qualities that make up a winning mindset?
Having a clear focus, creating a plan of action with your trainer and support network , and enjoying the journey wherever it may take you.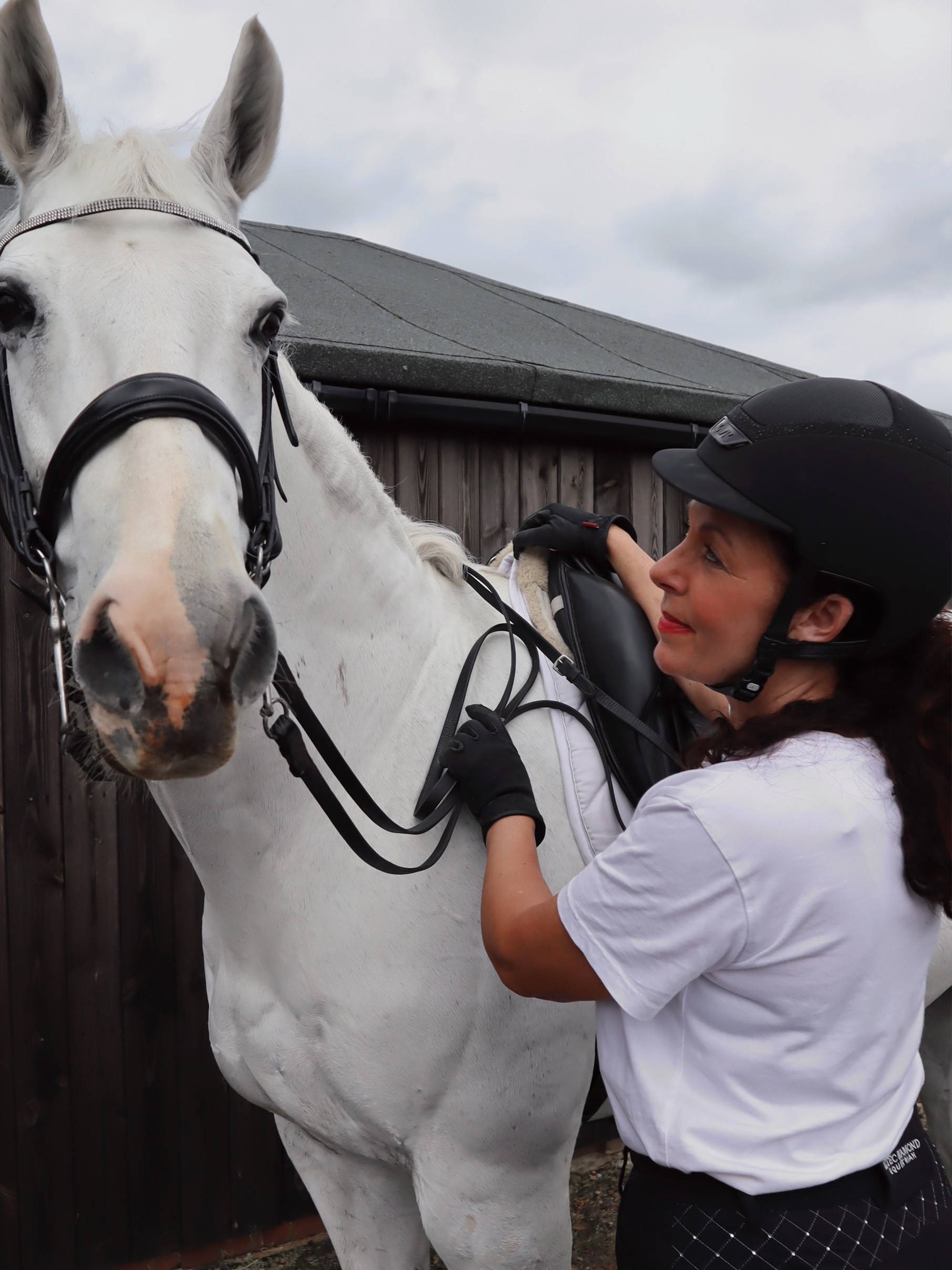 Why is flatwork so important to any discipline, not just dressage?
The scales of training for dressage apply to every discipline, been able to ride in a consistent rhythm in each pace, with the suppleness to work through the body, in to a secure but elastic connection, with the ability to adjust the pace by developing power and impulsion without losing control and connection; having a horse that can work in straight lines, and who can take the weight on the hind legs to lighten the forehand : means that you will have a highly rideable horse that can be easily manoeuvred and adjusted on the flat or over fences.
What are your top tips for staying motivated?
Start every day with positive thoughts, analyse any setbacks and learn from them where you can, but don't dwell on them if they are not within your ability to control. Always look forward, but never lose sight of where you started and what you have achieved. Don't be frightened to admire and aspire to be like the best riders. Bottle every good summer riding feeling, for the winter ahead!
What is your favourite product from Aztec Diamond Equestrian, and why?
Only one? I live in all colours of my riding leggings, base layers and casual tee's to ride, coach, run and relax.
Watch Helen Townsend alongside Ellen Whitaker in a series of weekly training exercises designed for all disciplines on our IGTV & Youtube.